Popular products:
New prodcuts: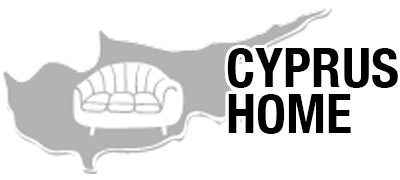 How to choose upholstered furniture?

The long-awaited weekend, which means time not only for family and friends, but also time for the couch. Here you will always find a corner where you can comfortably settle down on a gloomy winter evening with a new book, here you share the latest news with your household, watch your favorite TV shows, pamper yourself with delicious snacks, drinks or fruits. An important purchase, agree? So how do you choose furniture for such significant everyday situations? Let's figure it out!

What types of sofas do you buy the most?
The appropriate model is selected, depending on in which room and for what specific purpose the sofa will be used. Let's look at the main ones.

L-shaped corner sofa: the standard solution for standard rooms

It's hard to find a room that doesn't fit a corner sofa. At the same time, due to one elongated side, not only more seating places for guests are won, but also a more comfortable place, for example, for watching TV. Thanks to its angular shape, the sofa takes up space in small apartments that would otherwise not be used at all.

Advice: Before buying a corner sofa, decide what angle it should stand at. If you want to decide on the spot - then give preference to an upholstered corner with the same sides or a modular corner sofa.

Summary: The corner sofa is suitable for all spaces, saves space, ideal for family use.

Sofa bed: where to accommodate guests?

Do you like welcoming guests and some people like to stay at your house for the night after the party? You definitely cannot do without a guest bed! Sleeping sofas fold out so that you get a full sleeping place for two people. There are different variations: book sofas, sofas with a pull-out bed, sofas with a folding bed. Immediately after the guests leave, all of them can be easily folded and turned into an ordinary sofa.
Advice: choose a sleeping sofa with an integrated bedding box.
Summary: the function of a bed in a sofa is necessary if you do not have a separate guest room, but at the same time like to meet guests.

Furniture Sets: a multi-piece lounge area in your home
If you are the happy owner of a large living room, then most likely, in addition to the sofa, you will want to fill the space with other upholstered furniture. Therefore, manufacturers are increasingly offering furniture sets with various configurations for sale: a sofa and two armchairs, two sofas, etc. The most favorite among buyers is the version with a two-seater and three-seater sofa, which are placed at an angle to each other. So, between them there is a place for a coffee table or pouf.

Advice: if space permits, place two sofas opposite each other. Thus, you will create the effect of a lounge zone and will be able to comfortably communicate with any interlocutor.
Summary: furniture sets have various configurations and will allow you to decorate the space of any large living room to your liking.

U-shaped sofa in the living room: a place for everyone
As the name suggests, the U-shaped sofa has extensions on both sides. Depending on the length, they can be used as two guest beds, and with a rollaway bed, this sofa is enough for 3 people to sleep on it. As in the case of furniture sets, the U-shaped sofa allows the interlocutors to sit opposite each other, which makes any communication comfortable for the interlocutors.

Advice: do not put the sofa directly by the wall, leave some space. Thus, a huge sofa will look lighter and more graceful, and there will be passages in the room from all sides.

Summary: a U-shaped sofa, depending on the size, is suitable for both a small living room and a large room, it will be convenient for family gatherings and will allow guests to stay overnight, even if there is no rollaway bed.

Textile or leather?
Sofas differ not only in shape, but also in upholstery. What to choose - fabric or leather, and if leather, which one? A sofa made of genuine leather is, as a rule, a unique extravagant product that is the center of any space. Genuine leather is a very strong and durable material that quickly adjusts to the temperature of the human body and is ideal for care. An alternative to natural leather can be a sofa upholstered in artificial leather. It is sometimes difficult even for experts to distinguish one from the other optically, because the production technologies of this material have made great strides forward. Artificial leather is an excellent choice for families with children and pets, as this material is very easy to care for, environmentally friendly and inexpensive.

The most popular sofas today are microfiber sofas. This modern textile can have many weaving options, a huge palette of colors and has a number of advantages: easy to clean, does not attract dust and pet hair, and does not lose its color.

What's inside?

What padding should you choose to sit comfortably and softly, but at the same time, so that the seat is not falling through? What kind of sofa does not lose its shape and does not have a bad effect on health? If you like lying on the couch, watching TV or reading a book and spend the most time in this position, then give preference to cold foam padding. This material easily adapts to the curves of your body, will be as comfortable as possible and at the same time will easily regain its shape when you leave it. If the sofa is a gathering place for the whole family, then it is better to buy a sofa with springs. This type of padding perfectly supports the spine in the correct position. If your back often hurts, consider a modern independent spring unit that adapts exactly to your contours and evenly distributes the weight while sitting. More comfort!

If you buy a sofa, then pay attention to its additional functions. Thus, an adjustable backrest will help you find a comfortable seat depth for all family members, an adjustable headrest will become your "friend" after a long day at work. If you want even more comfort, then we advise you to take a closer look at sofas with a relax function, or as they are also called recliner sofas, which, thanks to the transformation mechanism, move the footrest and seat back into a position for complete relaxation.

A modern sofa is not only about "sitting".

Today, more and more, sofas offer not only comfortable seating while watching TV or reading, but are also a complete resting place. For example, an entire music system can be built into your seating area! Connect your smartphone to it and enjoy your favorite music or audio book. A sofa as a light art object? Easily! Built-in LED lighting will change the color "mood" of your room beyond recognition. Soft white light will make the sofa "float", and bright red is perfect for a fun meeting of friends.

Not just a sofa ...

A comfortable living area, a TV watching area and a sleeping area - all of these are upholstered furniture functions, which, in addition to sofas, also include armchairs, kitchen corners, ottomans and ottomans and, of course, beds.

Modern trends say that the upholstered furniture in the living room should not always be made in the same color and style as the sofa. So, choosing, for example, a gray sofa, you can buy an armchair for it in a complementary color - white, gray, black and even yellow. Stylistically, you can pair these two furniture items with matching decorative pillows or a rug.